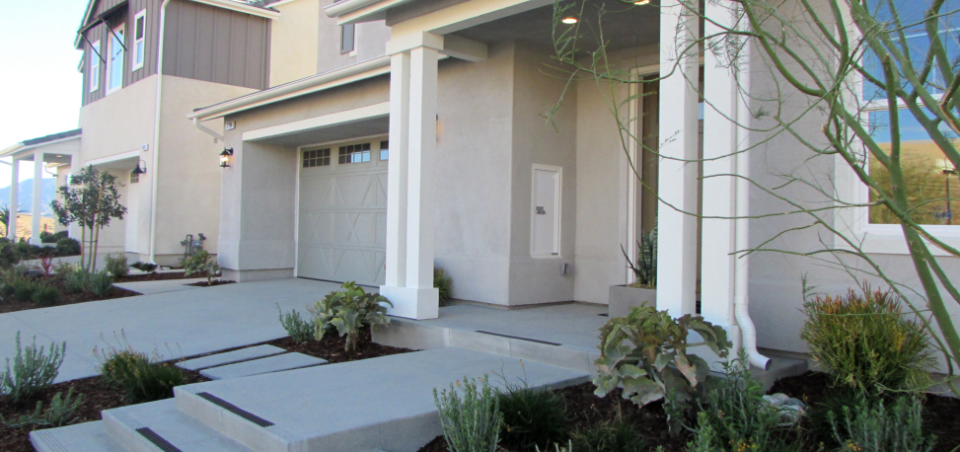 The first seamless residential box for secure package delivery.
Stop Package Theft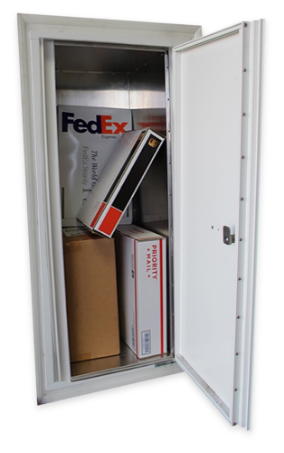 A forward-thinking solution to a modern home owner's problem.
Market-leading homebuilders and developers seek out the next "must-have" features in new home construction.
With so much of our economy now driven by online shopping, secure package delivery has become a daily concern.
The MyPackageConcierge is the first product for new residential construction that discretely integrates a secure package delivery locker—without the big ugly box.
A Perfect Value-Add for Builders
Installation is incredibly quick and easy during construction, but this recessed package safe isn't something that can easily be added later by the home owner.
An Ideal Solution for Home Owners
Homeowners don't have to accept a large, unsightly box on their porch or give up garage or porch floor space. The MyPackageConcierge is anchored between studs and extends only slightly through the garage wall. It's also available in eight finishes.
Simple for Delivery Drivers to Use
No keys or memorization required—the carrier accesses the box by reading the code printed on the delivery label. The code can be changed as often as desired.
Great for Neighborhoods
Neighborhoods with fewer porch pirates are less likely to fall victim to other crimes of opportunity—from stolen bikes to stolen mail. Eliminating package theft is great for everyone.
Peace of Mind for Everyone
Florence has been making high-quality, secure mail solutions for over 85 years and makes most of the cluster mailboxes installed for the USPS. Builders and home owners can rest easy knowing they are installing a quality product backed by a warranty and the reputation of an industry-leader.
Get Your Quote
Let us know how to reach you and we'll follow up with a no-obligation quote.

We're Utah's premier supplier of construction specialties and an authorized Florence Dealer.
Call us for a free quote:
(801) 299-0800
An Easy Solution to Package Theft

Security
Keeps packages out of sight and locked up until you can retrieve them.

Convenience
No keys or apps, no learning curve. Best of all, no missed deliveries or stolen items!

Protection
In addition to theft, packages are guarded from wind, rain, direct sun, and snow.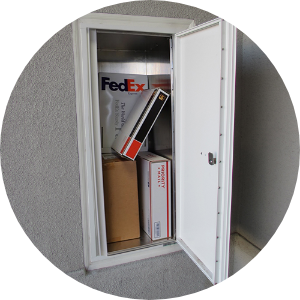 A Win for Home Builders and Buyers
Easy Installation:

Needs no power and includes its own patent-pending weather shielding to protect the home from a water breach.

Easy to Use:

Instructions are engraved right onto the box and an override key is included for homeowner convenience.